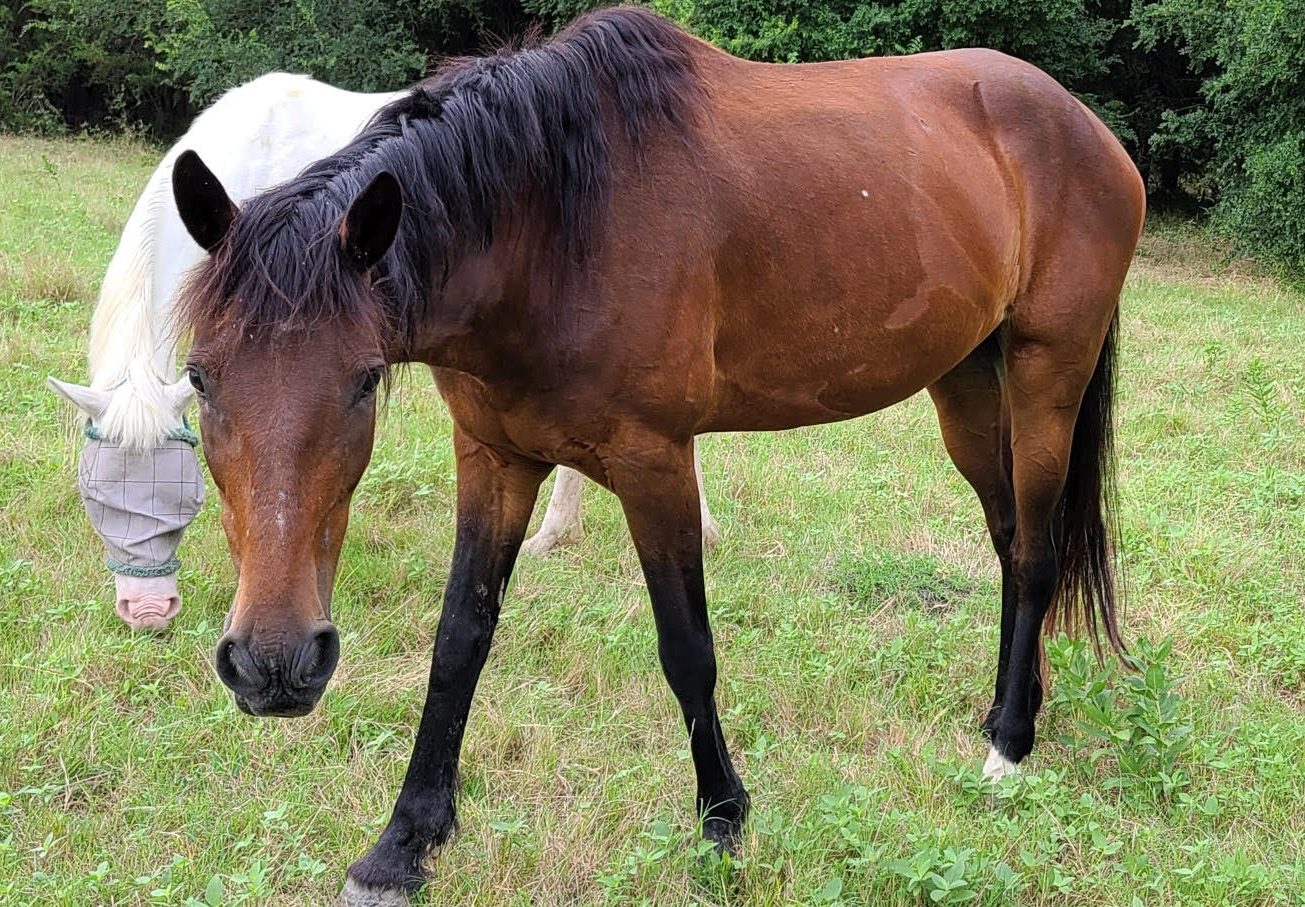 | | |
| --- | --- |
| Name: Misha | Status: Bluebonnet Rescue Horse Training Challenge |
| Adoption Fee: Not currently available. | Arrived At Rescue: January 29, 2019 |
| Location: Bonham, TX | Adoption Date: |
| Registered: | Breed: Tennessee Walking Horse |
| Date of Birth: January 1, 2005 | Color: Bay |
| Gender: Mare | Height: 15 |
Misha was surrendered to animal control when her owners could not keep her. Animal control placed her with Bluebonnet.
Evaluation and Training
Misha is very timid around people and will run away when permitted. As she gets to know you she will start coming up to you in the pasture and will follow you around while you complete other tasks. When haltered she is okay but if she gets spooked or feels intimidated she will walk over on top of you to get you away from her.She WANTS to trust you and be part of your herd but she definitely wants you to put in the time and patients to build a good relationship with her before she will trust you. She would also be perfectly happy being a lawn ornament or companion animal. Misha will need an experienced adopter who is willing to work to gain her trust and slowly bring her along. She is a pretty mare who really wants to make a connection with someone willing to put in the time.
| | |
| --- | --- |
| Trailers: Learning | Bucks: No |
| Leads: Yes | Bites: No |
| Ties: Unknown | Catches: Learning |
| Trims: Learning | Bathes: Unknown |
| Clips: Unknown | Rears: No |
| Kicks: No | |