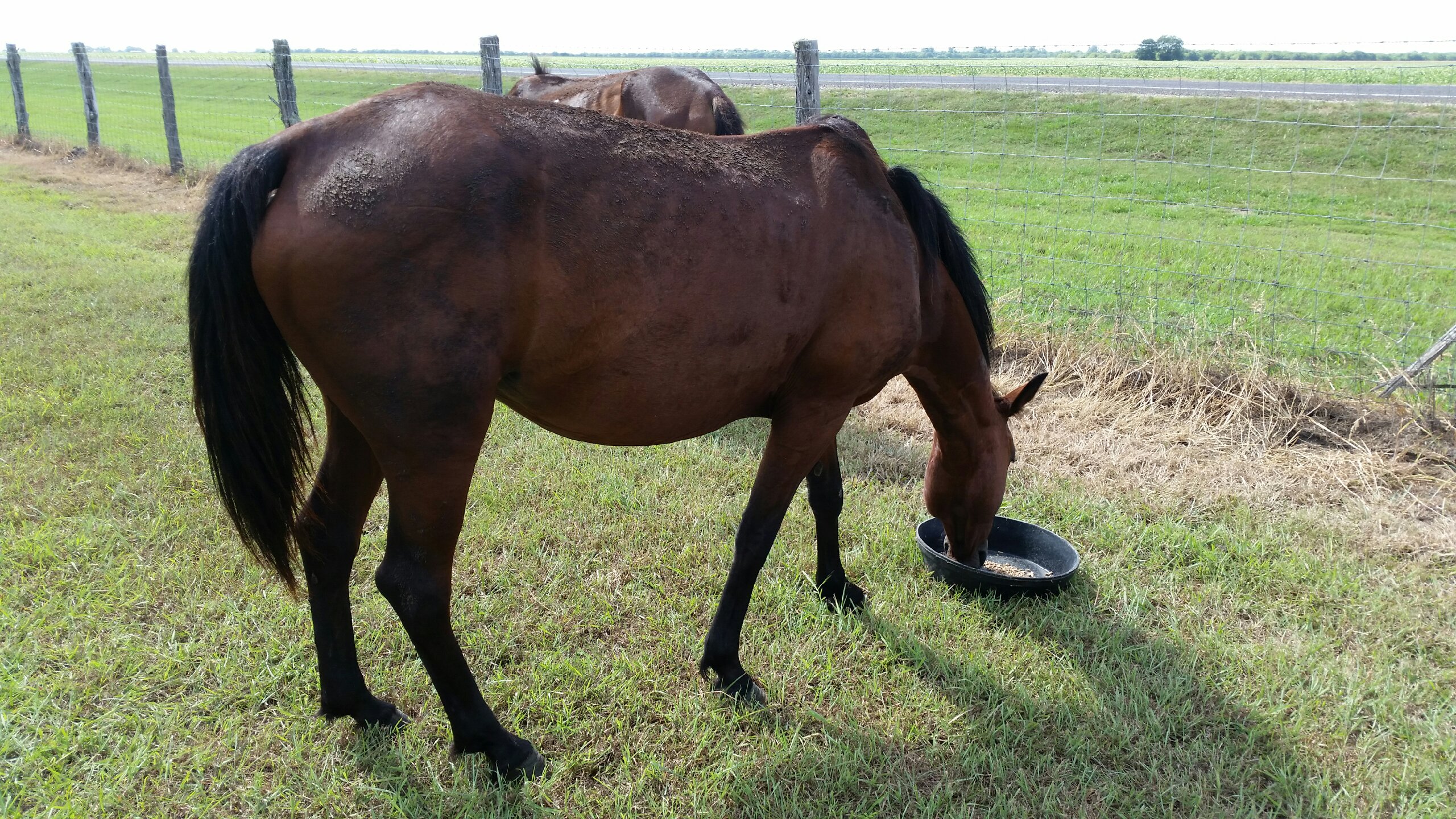 Name: Ember
Status: Bluebonnet Rescue Horse Training Challenge
Horses Available for Adoption
Newly Available for Adoption

Adoption Fee: $600
Arrived At Rescue: July 23, 2019
Location: Aquilla, TX
Adoption Date:
Registered:
Breed: Grade
Quarter Horse

Date of Birth: January 1, 2012
Color: Bay

Gender: Mare

Height:
Ember was removed from negligent owners by law enforcement and placed with Bluebonnet. She was pregnant when she arrived and gave birth to a healthy colt in September 2019.
Ember will be competing in the Non-Pro In Hand 12 & Up Division of the Bluebonnet Rescue Horse Training Challenge with youth handler Micah Hopkins. She will be available for adoption at the Challenge during the Bluebonnet Horse Expo on October 17, 2020 in Taylor, Texas.
You can follow their progress on their Facebook page.
Evaluation and Training
She is good to catch, lead, and load.
| | |
| --- | --- |
| Trailers: Yes | Bucks: No |
| Leads: Yes | Bites: No |
| Ties: Unknown | Catches: Yes |
| Trims: Yes | Bathes: Unknown |
| Clips: Unknown | Rears: No |
| Kicks: No | |