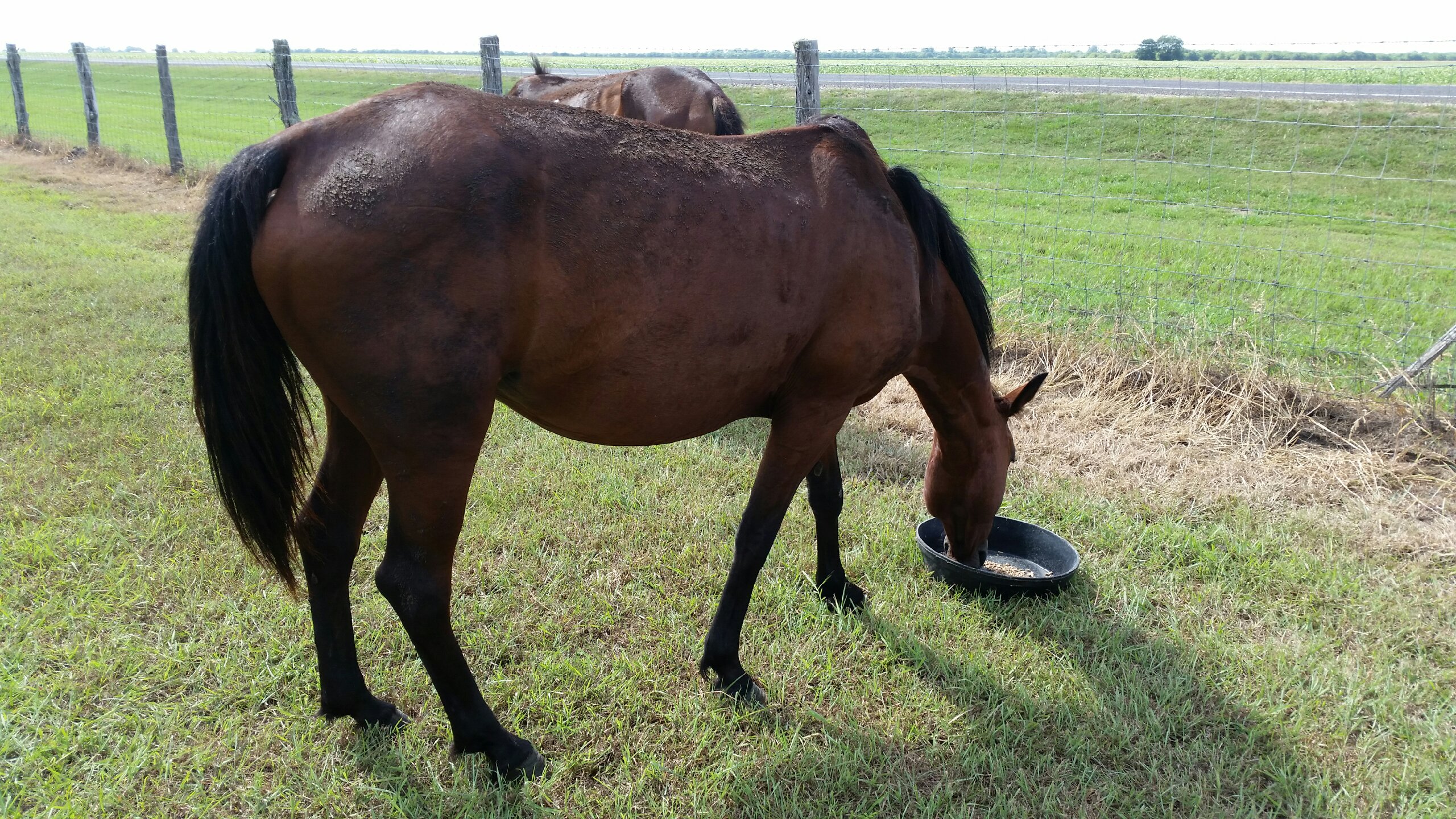 Name: Ember
Status: Horses Available for Adoption

Adoption Fee: $600
Arrived At Rescue: July 23, 2019
Location: Aquilla, TX
Adoption Date:
Registered:
Breed: Grade
Quarter Horse

Date of Birth: January 1, 2012
Color: Bay

Gender: Mare

Height:
Ember was removed from negligent owners by law enforcement and placed with Bluebonnet. She was pregnant when she arrived and gave birth to a healthy colt in September 2019.
Ember competed in the in hand Division of the fall 2020 Bluebonnet Equine Rescue Horse Training Challenge.
You can follow Ember on her Facebook pages by *CLICKING HERE*.
Evaluation and Training
Ember is a cute mare who is friendly and good to catch, lead, and load. Over the summer of 2020, a youth handler worked with her and taught her to navigate trail obstacles in hand. She also began riding her and felt like Ember may have been ridden in the past, but she does not seem to know much. She has bucked a few times with her rider, and we think she would be a good horse to restart under saddle but she should come along quickly with some patient work. She's adorable and could make a cute open show, pleasure, or trail horse for a lucky adopter.
| | |
| --- | --- |
| Trailers: Yes | Bucks: No |
| Leads: Yes | Bites: No |
| Ties: Unknown | Catches: Yes |
| Trims: Yes | Bathes: Unknown |
| Clips: Unknown | Rears: No |
| Kicks: No | |