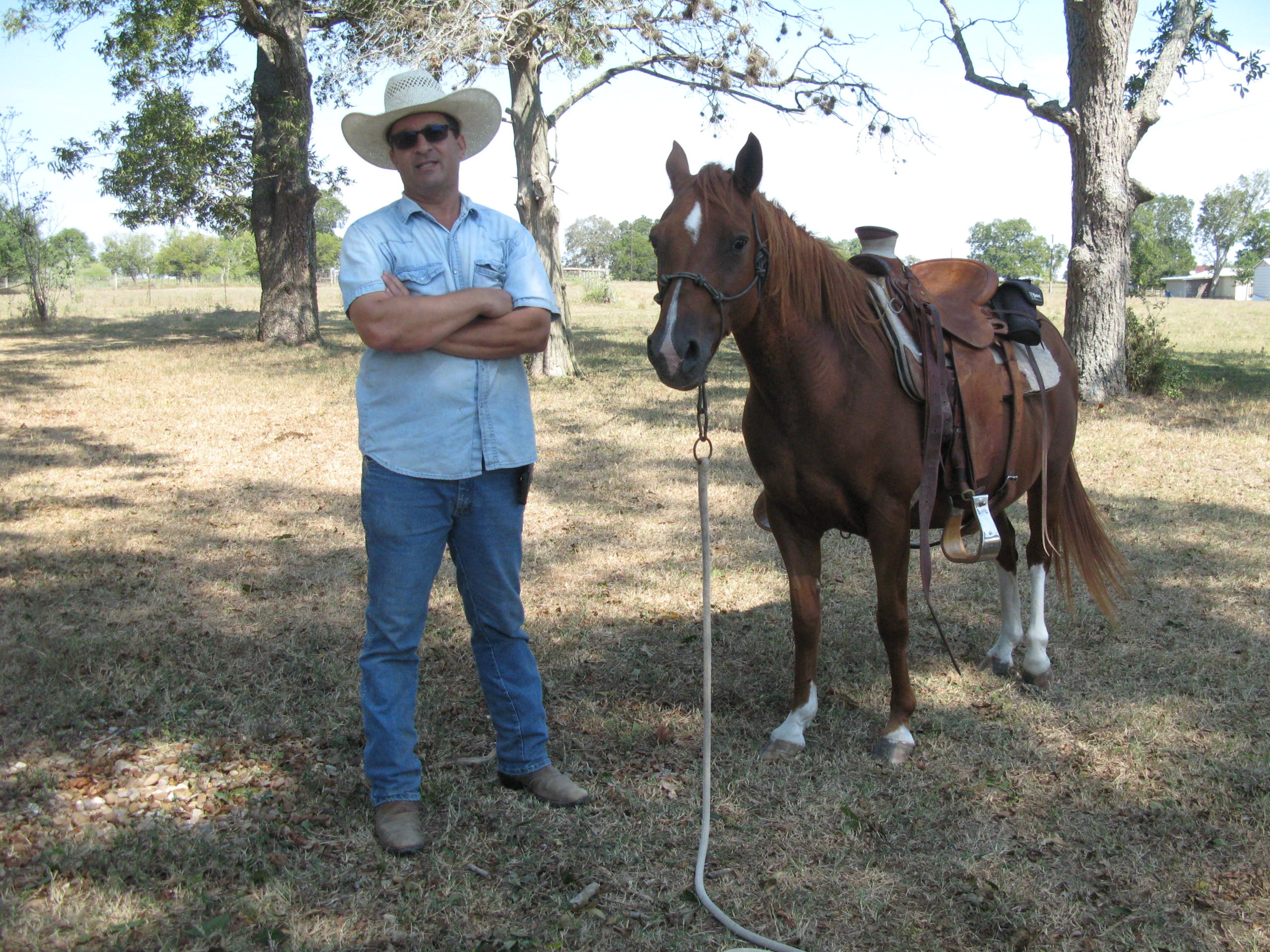 BEHS 1069 – East Texas Rosie
Name: East Texas Rosie
Status: Bluebonnet Rescue Horse Training Challenge

Adoption Fee: $1,500
Arrived At Rescue: August 24, 2019
Location: Big Spring, TX
Adoption Date:
Registered: None
Breed: Grade
Quarter Horse

Date of Birth: January 1, 2011
Color: Chestnut / Sorrel

Gender: Mare

Height: 14
East Texas Rosie came from a horse rescue who bought horses at auction and from "kill pens". The rescue then began neglecting its horses, and East Texas Rosie was removed in a cooperative effort between Safe Haven Equine Rescue, The Humane Society of the US, and the Camp county sheriff's department. She was then placed with Bluebonnet.
East TX Rosie was working towards the Bluebonnet Rescue Horse Training Challenge when a lesson student at her barn met her. She fell in love, and her family adopted East Texas Rosie. Unfortunately, Rosie turned out to be too much horse for her adopters so they returned her in November 2020.
East Teas Rosie will be competing in the Non Pro Under Saddle division of the 2021 Spring BEHS Rescue Horse Training Challenge with trainer Jennifer Van Curen. You can follow their progress on their Facebook page by *CLICKING HERE*. Challenge horses will be available for adoption starting on May 15, 2021 at the Circle T Arena in Hamilton, TX during the competition.
Evaluation and Training
When Rosie arrived at the rescue she was evaluated and the trainer said she may have been ridden in the past but she was either not well trained or was ridden by someone inexperienced that caused her to become dull to cues. She accepted a rider without a saddle and moved around fine. She accepted being saddled without issue but she became scared when he attempted to actually ride her. The white hair on the top of her withers may be an indicator of a poor saddle fit previously. That may have been the reason for her apprehension.
Rosie spent Spring 2020 with a professional trainer working under saddle. Her trainer said she was a fun and gorgeous mare. She was a fast learner and nothing seemed to spook her. The trainer even rode her bareback. East Texas Rosie did really well on trial rides too! Her trainer said she had more whoa than go. She loads like a pro, bathes, ties and stands nicely.
Rosie was returned by her adopters because she began bucking. She was probably too green for the family, and she went back to the trainer who had worked with her for the Training Challenge. Rosie is not bucking with her, but she's not been ridden a bunch and is out of shape. She would do best with an adopter who can do ground work with her and get her back into shape and then bring her along under saddle. She is very green and will need a confident/experienced rider who can bring her along.
| | |
| --- | --- |
| Trailers: Yes | Bucks: Bucked with former adopter but no issues more recently with her trainer. |
| Leads: Yes | Bites: No |
| Ties: Unknown | Catches: Yes |
| Trims: Learning | Bathes: Unknown |
| Clips: Unknown | Rears: No |
| Kicks: No | |
Pictures of East Texas Rosie