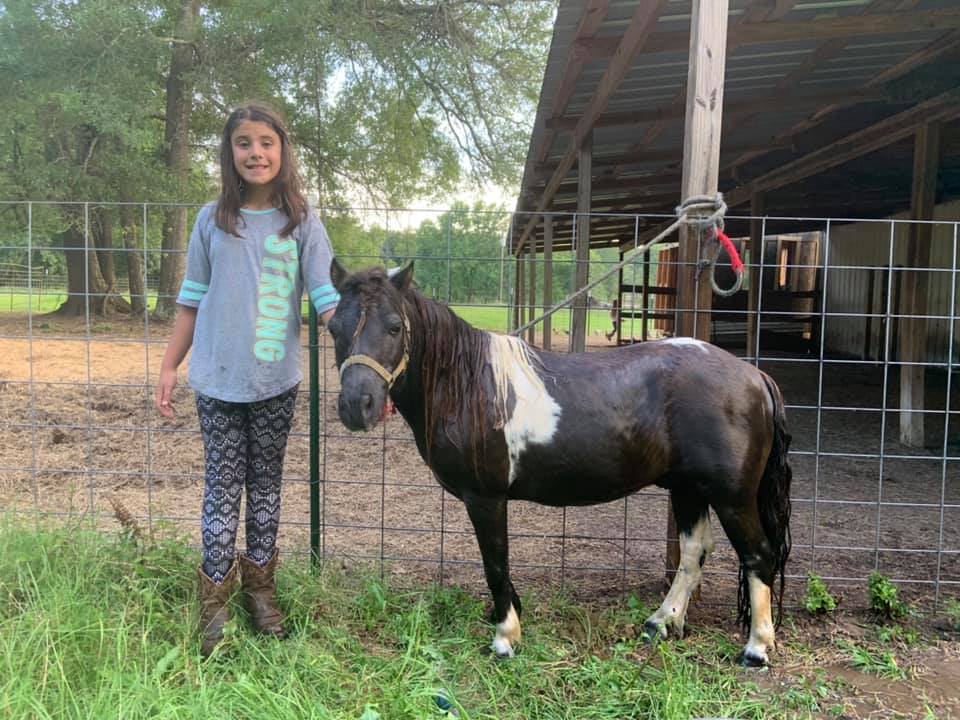 | | |
| --- | --- |
| Name: Monte Cristo | Status: Bluebonnet Rescue Horse Training Challenge |
| Adoption Fee: $800 | Arrived At Rescue: November 30, 2019 |
| Location: Caldwell, TX | Adoption Date: |
| Registered: | Breed: Miniature Horse |
| Date of Birth: January 1, 2002 | Color: Buckskin |
| Gender: Gelding | Height: |
Monte Cisto was placed wth Bluebonnet when his owner was too ill to care for him.
Monte Cristo will be competing under saddle in the Non-Pro In Hand division of the Bluebonnet Rescue Horse Training Challenge with youth handler Favi Segnini-Larrazabal. He will be available for adoption at the Challenge during the Bluebonnet Horse Expo on October 17, 2020 in Taylor, Texas.
You can follow their progress on their Facebook page.
Evaluation and Training
Monte Cristo hadn't had a lot of handling before coming to Bluebonnet. His first foster home got him leading, longing, and navigating some trail obstacles in hand. He then went to a family for the Training Challenge, and with help they've started him under saddle and are continuing teaching to navigate trail obstacles in hand.
He's going to make someone a great pet, companion, in hand obstacle competitor, or even riding pony in the future!
| | |
| --- | --- |
| Trailers: Yes | Bucks: No |
| Leads: Yes | Bites: No |
| Ties: Yes | Catches: Yes |
| Trims: Yes | Bathes: No |
| Clips: Unknown | Rears: No |
| Kicks: No | |