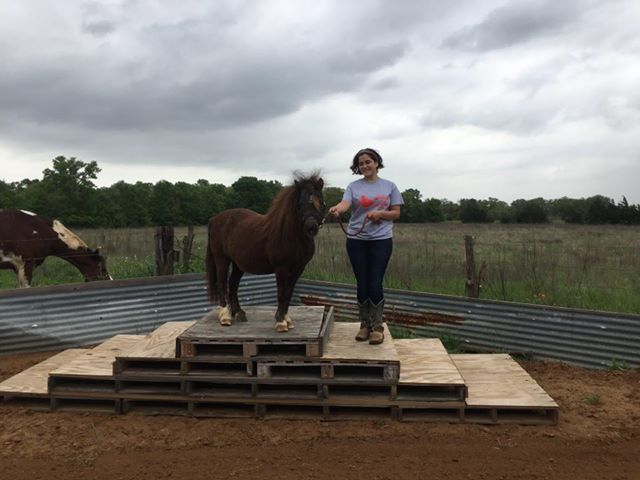 | | |
| --- | --- |
| Name: Tebo | Status: Bluebonnet Rescue Horse Training Challenge |
| Adoption Fee: $600 | Arrived At Rescue: November 30, 2019 |
| Location: Hempstead, TX | Adoption Date: |
| Registered: | Breed: Miniature Horse |
| Date of Birth: January 1, 2001 | Color: Bay |
| Gender: Gelding | Height: |
Tebo was placed with Bluebonnet when his owner could no longer care for him.
Tebo will be competing under saddle in the Non-Pro In Hand division of the Bluebonnet Rescue Horse Training Challenge with Stacy Davis. He will be available for adoption at the Challenge during the Bluebonnet Horse Expo on October 17, 2020 in Taylor, Texas.
You can follow their progress on their Facebook page.
Evaluation and Training
Tebo was halter broke when he arrived at Bluebonnet, and his first foster home began teaching him to navigate in hand trail obstacles. He is going to be a cute companion or pet, or he could be used for in hand obstacle competitions or trained to drive.
| | |
| --- | --- |
| Trailers: Yes | Bucks: No |
| Leads: Yes | Bites: No |
| Ties: Learning | Catches: Yes |
| Trims: Yes | Bathes: Unknown |
| Clips: Unknown | Rears: No |
| Kicks: No | |