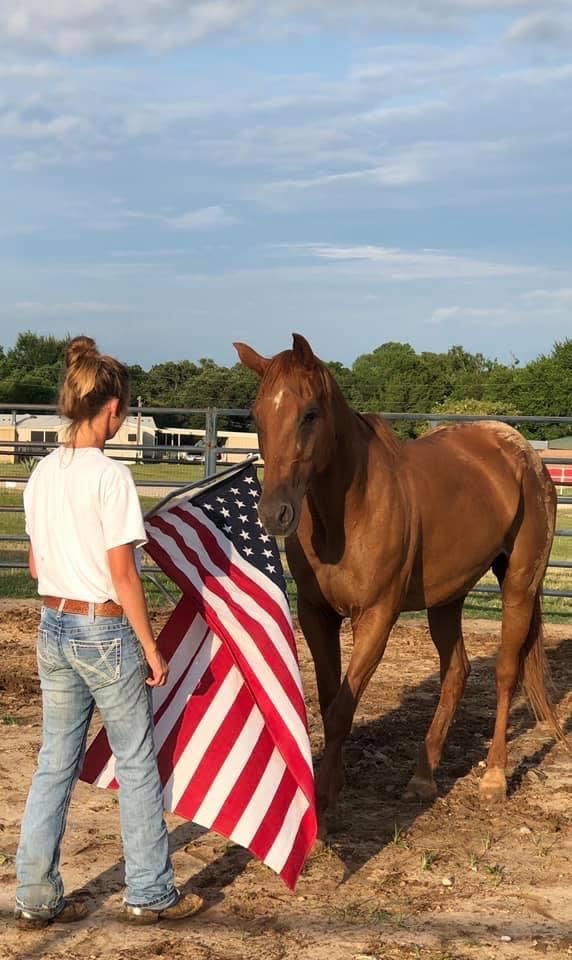 | | |
| --- | --- |
| Name: Maple | Status: Bluebonnet Rescue Horse Training Challenge |
| Adoption Fee: Not currently available. | Arrived At Rescue: January 4, 2020 |
| Location: Sealy, TX | Adoption Date: |
| Registered: No | Breed: Grade |
| Date of Birth: January 1, 2005 | Color: Chestnut / Sorrel |
| Gender: Mare | Height: 15.1 |
Maple came to Bluebonnet when her owners were investigated for neglect. She hadn't been handled much in the past few years.
When she first arrived she screamed at every other horse and now she's the most quiet in the barn. She is extremely friendly in a herd now. Her adopter should be prepared for a period of adjustment as she settles into her new home and herd.
Maple has no known health or lameness issues.
Visit Maple's Facebook page by *CLICKING HERE*.
Evaluation and Training
Maple is a friendly mare but appears to not have been handled much in a long time when she arrived. She was underweight and extremely flighty when she arrived. She spent a few months with a trainer who worked primarily on her ground work. She has been desensitized to tarps, flags, and ropes. She has been saddled and has started ground driving as well. She has come so far as to be able to be saddled in the round pen ground tied.
Maple is handled every day for turn out. She is haltered and walked daily. She is still a little nervous but a lot better than when she arrived. She loads phenomenally well. She is still quirky and will set back from time to time.
She will need an experienced handler going forward and someone with a very soft hand as she has likely suffered ill treatment in the past.
| | |
| --- | --- |
| Trailers: Yes | Bucks: No |
| Leads: Yes | Bites: No |
| Ties: Yes but will occasionally set back | Catches: Yes |
| Trims: Yes | Bathes: Unknown |
| Clips: Unknown | Rears: No |
| Kicks: No | |