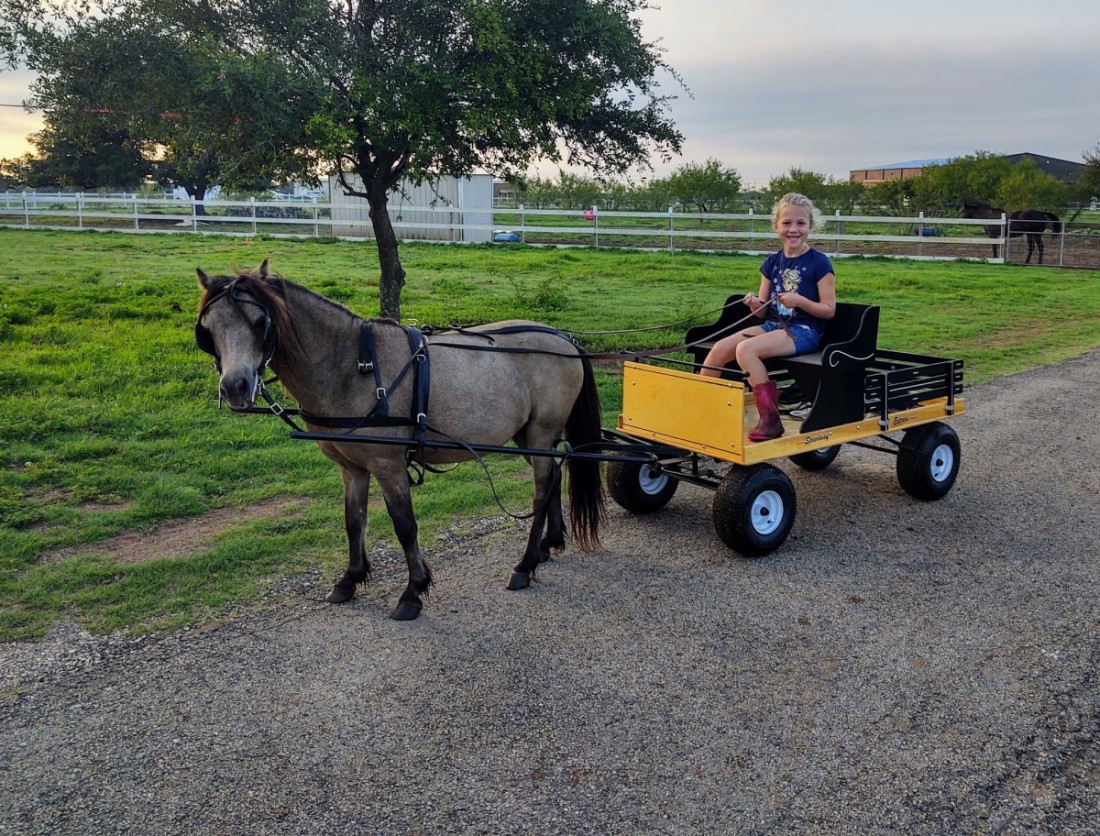 | | |
| --- | --- |
| Name: Blu | Status: Adopted |
| Adoption Fee: | Arrived At Rescue: January 4, 2020 |
| Location: Georgetown, TX | Adoption Date: October 9, 2020 |
| Registered: | Breed: Miniature Horse |
| Date of Birth: January 1, 2015 | Color: Buckskin |
| Gender: Gelding | Height: 9.2 |
Blu's owner passed away and the family was not able to care for him and his herd mates so they were surrendered to BEHS.
Blu is gentle, he picks up all 4 feet, stands for the farrier and is easy catch. He is smart and is a quick learner. He still has times when he thinks he is a stallion, so he will show some stud behavior. He does best in a pasture with other geldings.
Evaluation and Training
When Blu arrived at Bluebonnet, he had not been handled much and was still a stallion. He was gelded and given time to settle in. Then his foster home and her young daughter began working with him. He learned to lead and load initially. Then they decided to participate in the Training Challenge with him. They have worked to perfect his ground work skills, he longes well in both directions and can navigate obstacles in hand well. They have also started teaching Blu to pull a cart!
Occasionally, he can still be a bit jumpy and nervous, but he is easy to calm down. He is easy to handle and would do well with a beginner working with a trainer. However, Blu is probably still a bit strong for a child to solely handle him.
Blu has potential to be an adorable show mini or to be used for mini driving competitions. He is still green when driving, so will need someone experienced with driving to continue his training after the challenge.
| | |
| --- | --- |
| Trailers: Yes | Bucks: No |
| Leads: Yes | Bites: No |
| Ties: Yes | Catches: Yes |
| Trims: Yes | Bathes: No |
| Clips: Unknown | Rears: No |
| Kicks: He has kicked his handler once while longing. | |