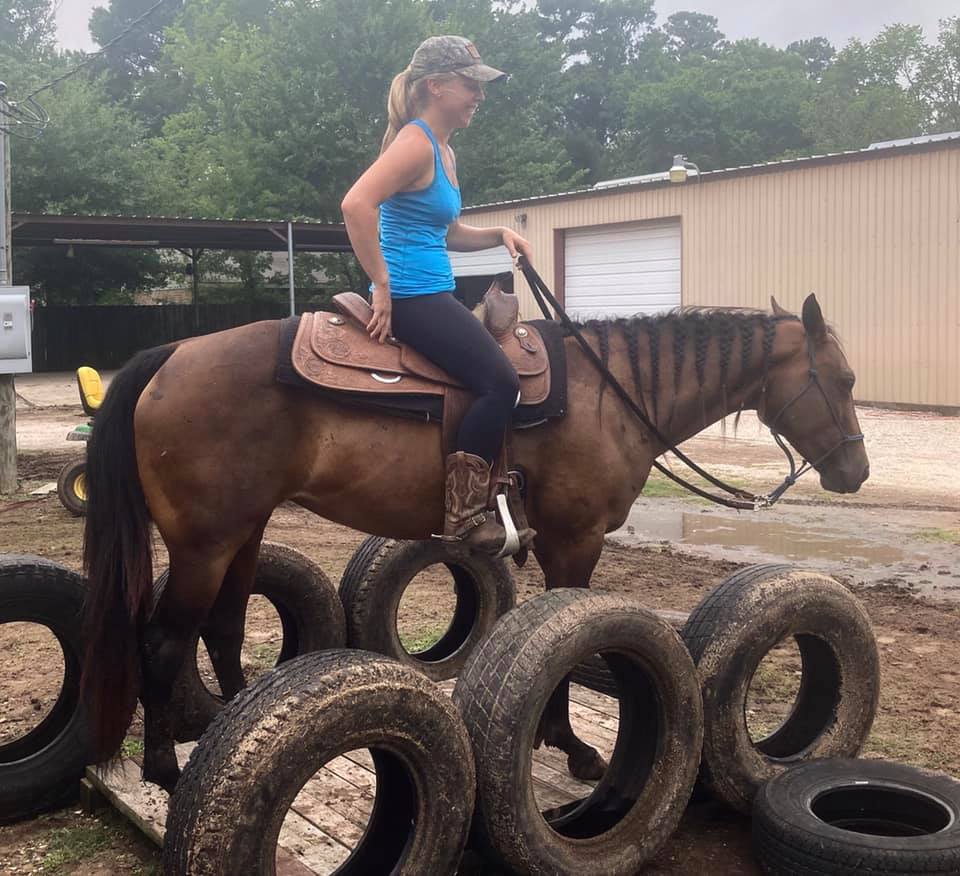 | | |
| --- | --- |
| Name: Eleanor | Status: Bluebonnet Rescue Horse Training Challenge |
| Adoption Fee: $1800 | Arrived At Rescue: June 3, 2020 |
| Location: Hoffman, TX | Adoption Date: |
| Registered: | Breed: Grade |
| Date of Birth: January 1, 2011 | Color: Bay |
| Gender: Mare | Height: |
Eleanor was placed with Bluebonnet when her owner could no longer keep her.
Eleanor will be competing under saddle in the Professional division of the Bluebonnet Rescue Horse Training Challenge with trainer Colleen Crawford. She will be available for adoption at the Challenge during the Bluebonnet Horse Expo on October 17, 2020 in Taylor, Texas.
You can follow their progress on their Facebook page.
Evaluation and Training
Eleanor is an adorable horse who didn't have much training when she arrived at Bluebonnet. She's doing well with her trainer, Colleen, though, and she have a nice foundation on her by October. Her adopter can then take her in any direction they wish!
| | |
| --- | --- |
| Trailers: Yes | Bucks: No |
| Leads: Yes | Bites: No |
| Ties: Unknown | Catches: Yes |
| Trims: Yes | Bathes: Unknown |
| Clips: Unknown | Rears: No |
| Kicks: No | |