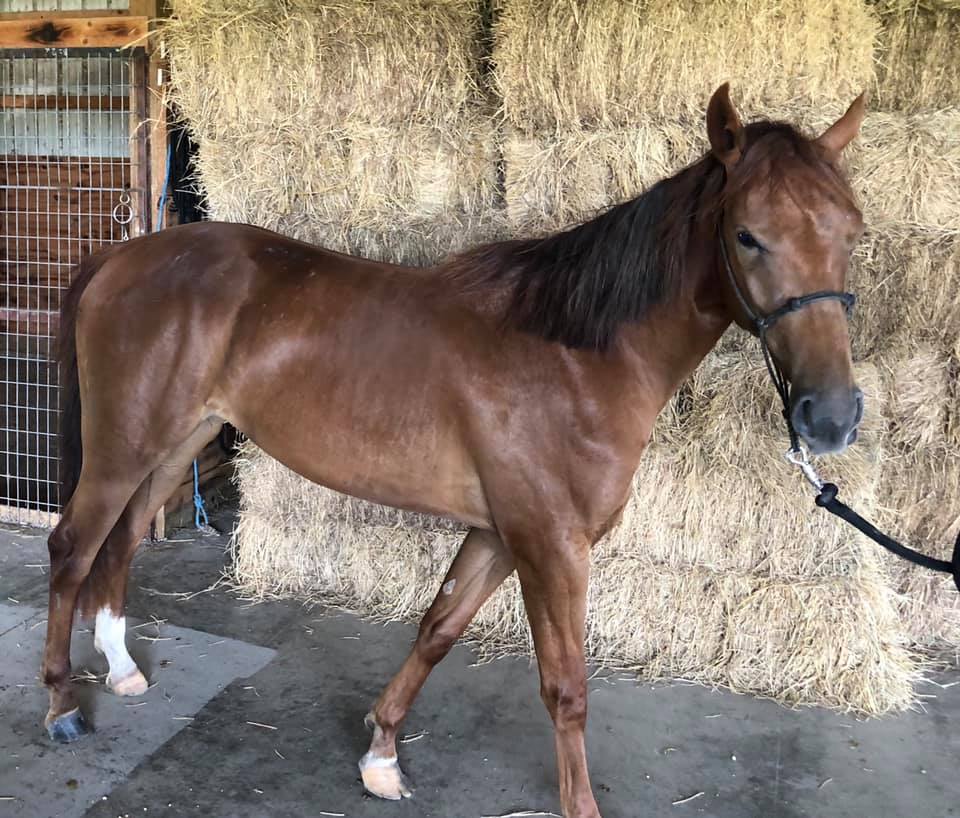 Name: Joy Ride
Status: Bluebonnet Rescue Horse Training Challenge
Horses Available for Adoption
Newly Available for Adoption

Adoption Fee: $600
Arrived At Rescue: June 2, 2020
Location: Temple, TX
Adoption Date:
Registered: None
Breed: Grade

Date of Birth: January 1, 2018
Color: Bay

Gender: Mare

Height:
Joy Ride was placed with Bluebonnet when her owner could not keep her. She was born on her former owner's property and treated well before coming to Bluebonnet.
Joy Ride will be competing in the Non-Pro In Hand 12 & Up Division of the Bluebonnet Rescue Horse Training Challenge with Frank Sill. She will be available for adoption at the Challenge during the Bluebonnet Horse Expo on October 17, 2020 in Taylor, Texas.
You can follow their progress on their Facebook page.
Evaluation and Training
Joy Ride was halter broke when she arrived at Bluebonnet, but she did not know much else. Her Training Challenge partner is improving her ground manners and teaching her to navigate trail obstacles in hand. She's going to have a nice foundation on her and be ready to start under saddle in 2021.
| | |
| --- | --- |
| Trailers: Yes | Bucks: No |
| Leads: Yes | Bites: No |
| Ties: Unknown | Catches: Yes |
| Trims: Yes | Bathes: Unknown |
| Clips: Unknown | Rears: No |
| Kicks: No | |