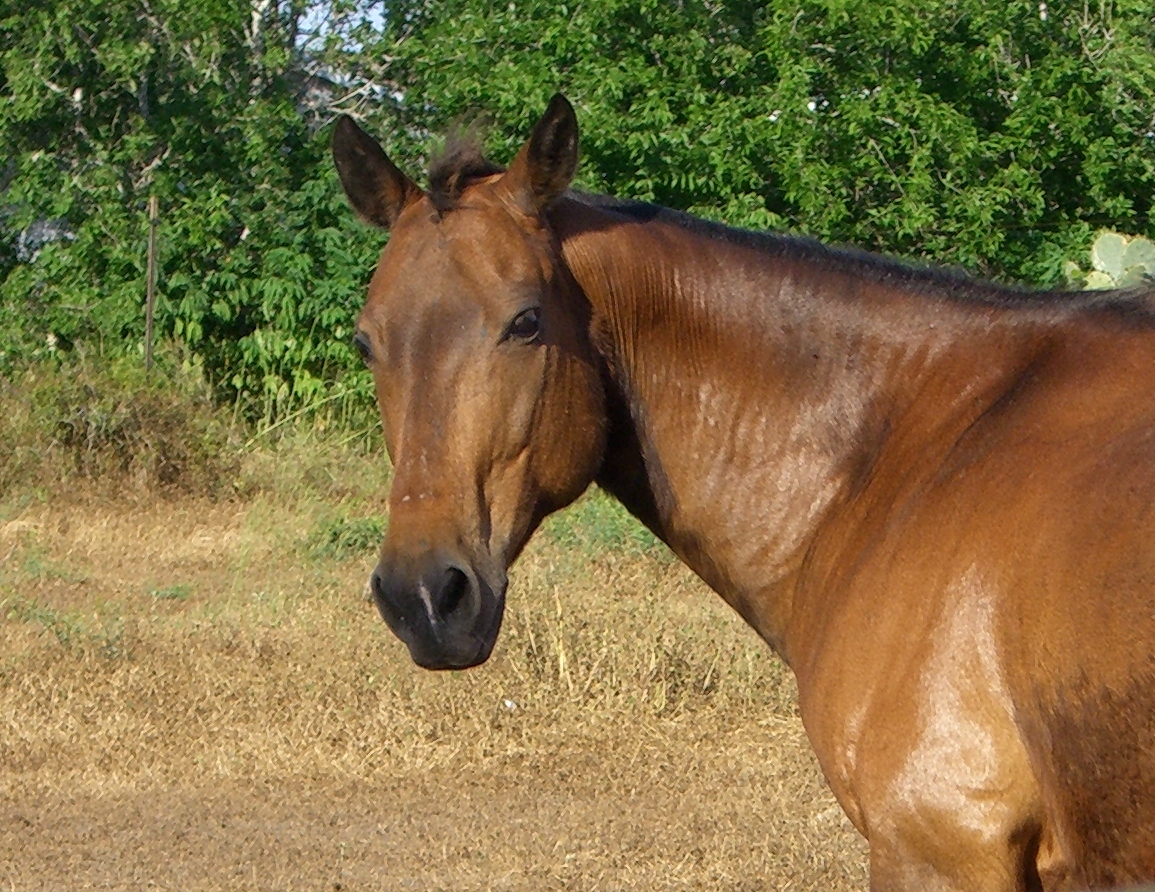 Name: Pringle
Status: Bluebonnet Rescue Horse Training Challenge

Adoption Fee: Not currently available.
Arrived At Rescue: March 1, 2021
Location: Caldwell, TX
Adoption Date:
Registered:
Breed: Grade
Quarter Horse

Date of Birth: January 1, 2008
Color: Bay

Gender: Mare

Height: 14.1
Pringle was removed from a negligent owner and awarded to BEHS by the courts. She was adopted and then returned when her adopter discovered he didn't have time for riding. She attended the 2012 Bluebonnet Horse Expo where she was adopted.
Evaluation and Training
Pringle was broke to ride when she arrived at BEHS, and teenagers in one foster home rode her on trails and in playdays. She has only been ridden a few times in the last year in a round pen by her former adopters. She went to a trainer in October 2012 for an evaluation. He was able to walk, trot and canter her both directions of the ring. When he first asked her to canter, she kicked out but stopped when he sent her on forward. The trainer found her to be lazy and he had to push her to keep her in any gait above a walk.
| | |
| --- | --- |
| Trailers: Yes | Bucks: No |
| Leads: Yes | Bites: No |
| Ties: Yes | Catches: Yes |
| Trims: Yes | Bathes: Unknown |
| Clips: Unknown | Rears: No |
| Kicks: No | |