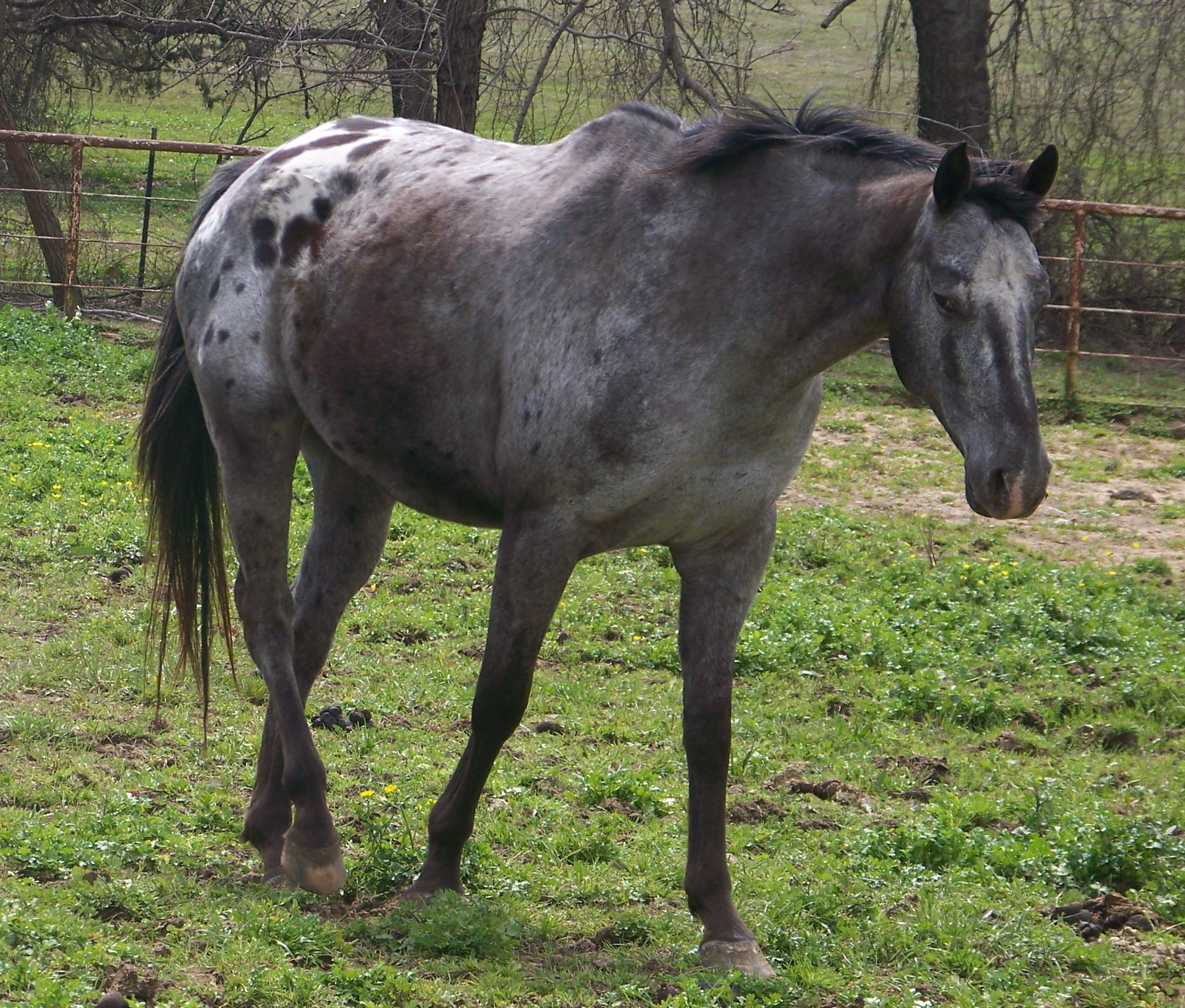 Name: Diego
Status: Bluebonnet Rescue Horse Training Challenge

Adoption Fee: $1800
Arrived At Rescue: December 16, 2013
Location: Sulphur Bluff, TX
Adoption Date:
Registered:
Breed: Appaloosa

Date of Birth: January 1, 2011
Color: Appaloosa
Grey

Gender: Gelding

Height: 15
Diego came to BEHS late in 2013 from a neglect case. When he arrived, he was shy and a little leery of humans, but he moved to a foster home who worked with him and helped him settle in. He was adopted a few months later and the foster home really was sad to see him go. He was returned in early 2015 because he wasn't getting along with another horse in his home, and his previous foster home decided that this was her second chance to make him a permanent part of her life. She returned him in 2018 when life took an unexpected turn.
Diego will be competing under saddle in the Professional division of the Bluebonnet Rescue Horse Training Challenge with trainer Shannon Lucas. He will be available for adoption at the Challenge during the Bluebonnet Horse Expo on October 17, 2020 in Taylor, Texas.
You can follow their progress on their Facebook page.
Evaluation and Training
When Diego arrived, it appeared that he had not been handled much prior to coming to BEHS. He was a bit shy, but he didn't seem to be at all aggressive. His foster home worked with him, and she got him leading well, let her catch him, and let her pick up his front feet.
Diego's had some bad experiences in his life, so he's not a trusting horse. He's spent time with a professional trainer for ground work. He also spent time in early 2019 with a trainer to prepare for the Bluebonnet Rescue Horse Training Challenge. She pulled him out of the Challenge because he isn't emotionally ready for a competition. She said some days she could work with him with no problems on the ground in the round pen, but other days he was terrified and would try to jump out.
He had time off to decompress, and he then entered the fall Bluebonnet Rescue Horse Training Challenge in 2020 with Shannon Lucas. She will be restarting him under saddle.
| | |
| --- | --- |
| Trailers: Yes | Bucks: No |
| Leads: Yes | Bites: No |
| Ties: Unknown | Catches: Yes |
| Trims: Learning | Bathes: Unknown |
| Clips: Unknown | Rears: No |
| Kicks: Yes | |