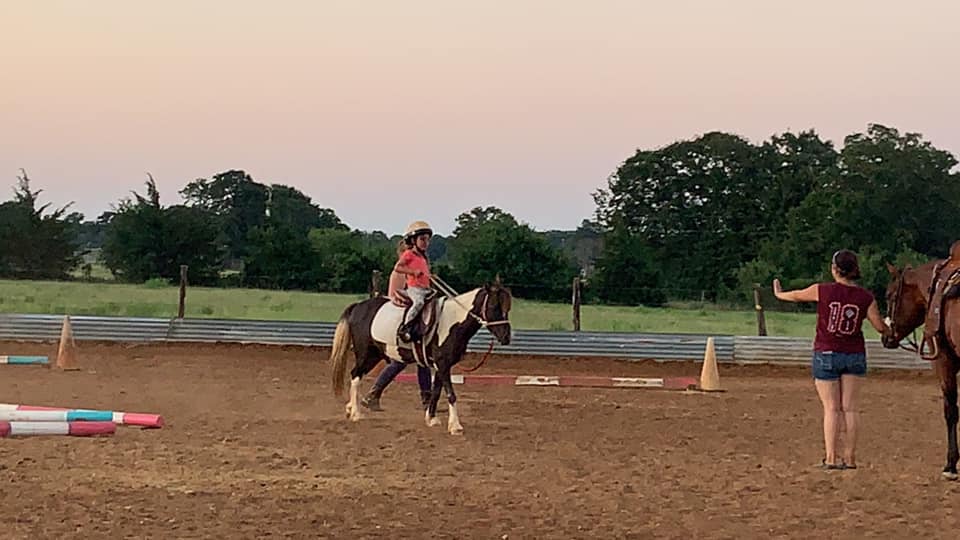 Name: Checkers
Status: Adopted

Adoption Fee:
Arrived At Rescue: August 20, 2014
Location: Troy
Adoption Date: October 17, 2020
Registered:
Breed: Pony

Date of Birth: January 1, 2009
Color: Black
Pinto

Gender: Gelding

Height: 11
Checkers was placed with BEHS by a rescuer who was closing her doors.
Checkers competed in and placed 2nd in the in hand division of the 2015 Bluebonnet Rescue Horse Training Challenge. He was adopted at the 2015 Bluebonnet Horse Expo by someone who saw him competing in the Challenge and then returned when his adopters moved out of state. He was adopted in 2020 but returned quickly when he was too much horse for his young rider.
Checkers will be competing in the Non-Pro in Hand 12 & Up Division of the Bluebonnet Rescue Horse Training Challenge with youth Kaitlynn Dragoo. He will be available for adoption at the Challenge during the Bluebonnet Horse Expo on October 17, 2020 in Taylor, Texas.
You can follow their progress on their facebook page.
Evaluation and Training
Checkers was barely halter broke when he arrived at BEHS. He now loads well and stands well for the farrier.
His first foster home has worked with him in hand and on the longe line to teach him to jump (she said he excels at jumping!) and navigate trail obstacles in hand. She also taught him to carry a saddle and bridle was on him a few times.
His first adopter's grandkids began riding him. When he was returned in 2020, he went to trainer Sabine Lazo for a refresher. She rode him in an arena and on trails and had no problems with him. He's now preparing for the fall Bluebonnet Rescue Horse Training Challenge and is doing well.
| | |
| --- | --- |
| Trailers: Yes | Bucks: He bucked with his adopters in 2020, but he has not bucked with his trainer or youth Training Challenge partner. |
| Leads: Yes | Bites: No |
| Ties: Yes | Catches: Yes |
| Trims: Yes | Bathes: Unknown |
| Clips: Unknown | Rears: No |
| Kicks: No | |