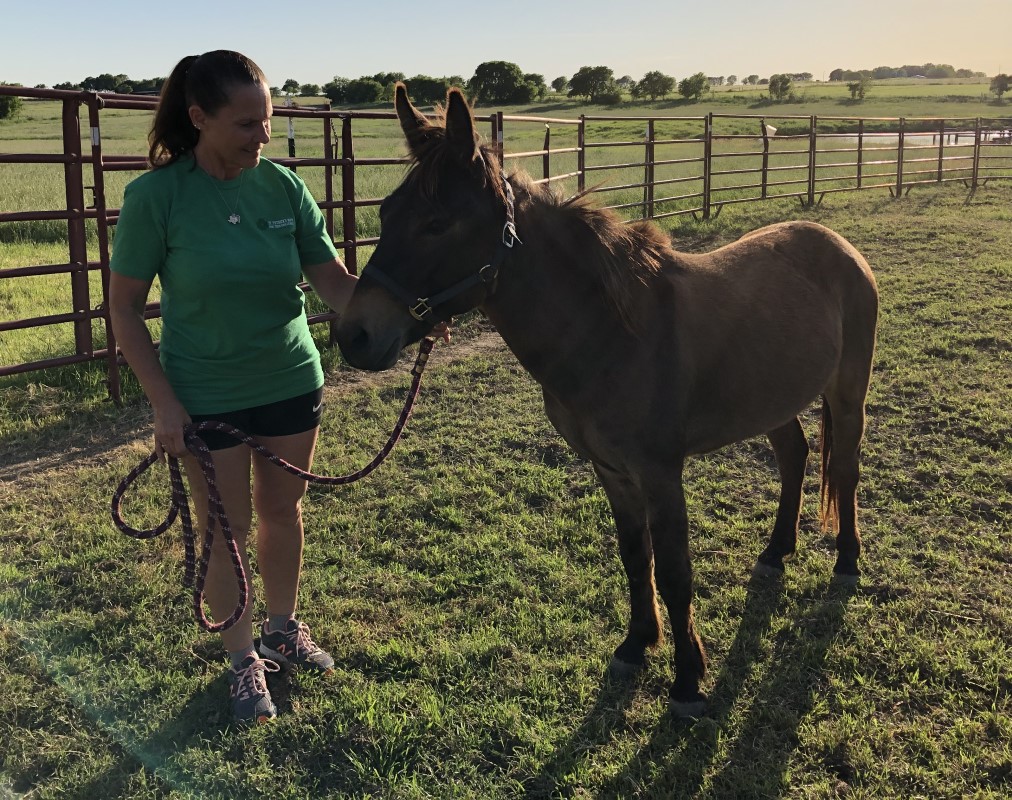 | | |
| --- | --- |
| Name: Titan | Status: Bluebonnet Rescue Horse Training Challenge |
| Adoption Fee: $800 | Arrived At Rescue: May 15, 2016 |
| Location: Caldwell, TX | Adoption Date: |
| Registered: | Breed: Mule |
| Date of Birth: May 15, 2016 | Color: Bay |
| Gender: John | Height: 11.3 |
We did not know that Titan's dam was pregnant, and she was adopted out to a family. One morning, they discovered Titan when they went out to feed the horses! They were surprised, and so were we, but they were in love with him and adopted him immediately. They had to return him in April 2020 due to being unable to take him with them when they moved out of state.
Titan will be competing in the Non Pro In Hand division of the 2021 Spring BEHS Rescue Horse Training Challenge with trainer Favi Segnini-Larrazabal. You can follow their progress on their Facebook page by *CLICKING HERE*. Challenge horses will be available for adoption starting on May 15, 2021 at the Circle T Arena in Hamilton, TX during the competition.
| | |
| --- | --- |
| Trailers: Unknown | Bucks: No |
| Leads: Yes | Bites: No |
| Ties: Unknown | Catches: Yes |
| Trims: Unknown | Bathes: Unknown |
| Clips: Unknown | Rears: No |
| Kicks: No | |