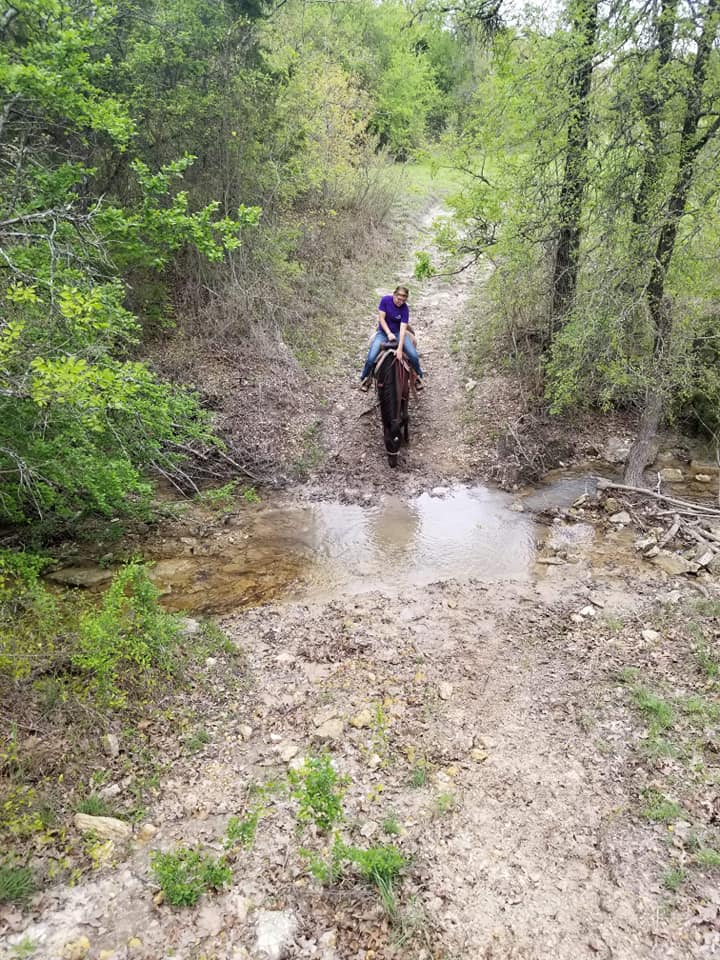 | | |
| --- | --- |
| Name: Zane | Status: Bluebonnet Rescue Horse Training Challenge |
| Adoption Fee: $2000 | Arrived At Rescue: July 17, 2016 |
| Location: Galveston, TX | Adoption Date: |
| Registered: | Breed: Grade |
| Date of Birth: January 6, 2016 | Color: Bay |
| Gender: Gelding | Height: |
Zane and his dam, Flo, were surrendered to BEHS when their owners were investigated for neglect. His dam was in such poor condition that he was starting to show signs of distress when he arrived, but his foster home took excellent care of him and he blossomed. He was adopted in 2016 but returned in 2019 when his adopter went through a divorce.
In the spring of 2020 while working with a trainer for the Bluebonnet Rescue Horse Training Challenge, he became lame. His veterinarian diagnosed him with bone chips and ordered pasture rest. He now appears sound and has been cleared to ride (June 2020). He should not be used for jumping, play days, or endurance but should be fine for pleasure riding, trail, and competitive trail.
Zane will be competing under saddle in the Non-Pro Under Saddle division of the Bluebonnet Rescue Horse Training Challenge with Stacy Shelton. He will be available for adoption at the Challenge during the Bluebonnet Horse Expo on October 17, 2020 in Taylor, Texas.
You can follow their progress on their Facebook page.
Evaluation and Training
Zane has had quite a bit of training and riding time. In January-June 2020, he spent time with trainer Saydea Bontke of Hillsboro, TX. She worked with him under saddle, began trail riding him, and helped him become a nice riding horse. They were preparing for the Spring 2020 Bluebonnet Rescue Horse Training Challege but were unable to compete. He ended u going to a non-pro for the fall 2020 Bluebonnet Rescue Horse Training Challenge. She's been riding him and also has had kids riding him. He's doing great and will make someone a wonderful riding horse!
| | |
| --- | --- |
| Trailers: Yes | Bucks: No |
| Leads: Yes | Bites: No |
| Ties: Unknown | Catches: Yes |
| Trims: Yes | Bathes: Unknown |
| Clips: Unknown | Rears: No |
| Kicks: No | |