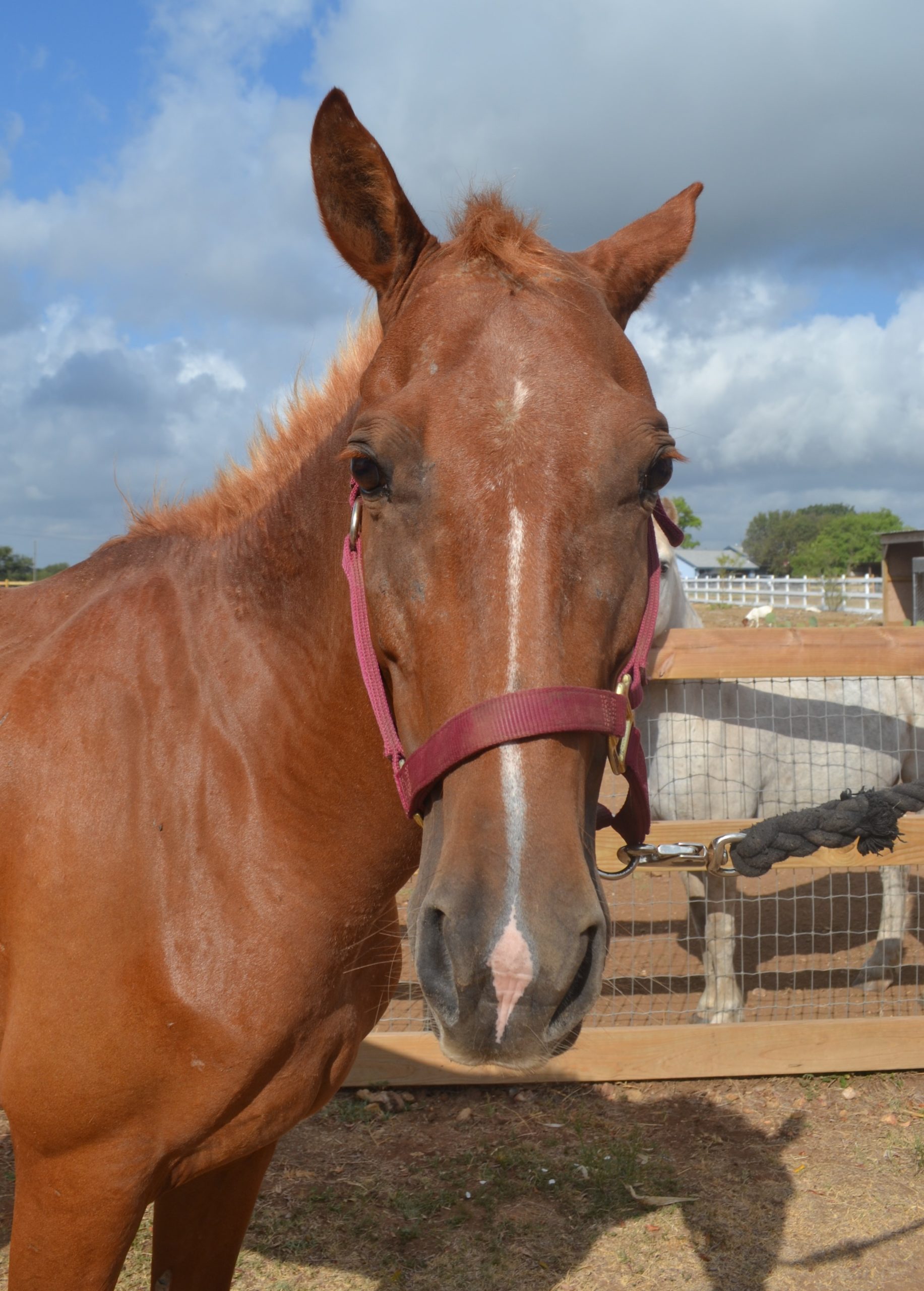 Name: Carmen
Status: 2019 Adoptions
Adopted

Adoption Fee: $800
Arrived At Rescue: August 6, 2018
Location: Hempstead, TX
Adoption Date: April 5, 2019
Registered: None
Breed: Grade
Quarter Horse

Date of Birth: January 1, 2010
Color: Chestnut / Sorrel

Gender: Female
Mare

Height:
Carmen was removed from negligent owners and placed with Bluebonnet by the courts. After gaining weight, her foster home began working with her and found out she was a nice riding horse. She was adopted by a friend of the foster home and should have a great future ahead of her!
Evaluation and Training
When Carmen arrived, she was hard to catch but has now learned to stand to be caught an haltered. She also did not know how to lunge, but her foster home has taught that as well and says she catches on quickly and tries hard to understand what her human is asking her to do.She stands quietly to be saddled. Her foster home has ridden her at a walk, trot, and canter at home and has hauled her to 7IL Ranch in Cat Springs and hit the trails. She says that Carmen did great on the trails, crossed water with no problems, and even did well on most of the obstacles on 7IL's obstacle course. She's still green but doing SO well. Her foster home also says she's doing well learning to jump, so she could make a hunter/jumper with some additional training!
| | |
| --- | --- |
| Trailers: Yes | Bucks: No |
| Leads: Yes | Bites: No |
| Ties: Yes | Catches: Yes |
| Trims: Yes | Bathes: Yes |
| Clips: Unknown | Rears: No |
| Kicks: No | |